What Is Art Therapy?
Art therapy uses the creative process, creative expression, and the resulting artwork as a therapeutic and healing process. Art therapy can be done in an individual session, one-on-one with a therapist, or it can be done in a group setting.
The goal of art therapy is to help people discover new personal insights and develop new coping skills through self-expression. Art and creativity can assist individuals in exploring emotions, developing self-awareness, and managing stress.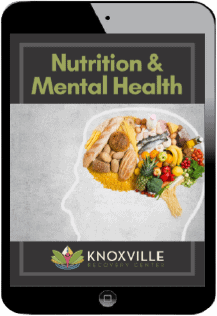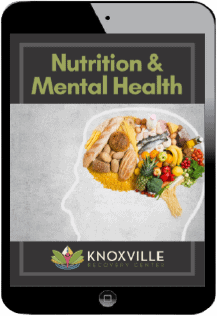 Art therapy techniques may include, but are not limited to:
Drawing
Painting
Coloring
Photography
Collage
Doodling
Sculpting
Photography
How Does Art Therapy Improve Mental Health?
According to the American Art Therapy Association, art therapy is used to improve cognitive and sensorimotor functions, foster self-esteem and self-awareness, cultivate emotional resilience, promote insight, enhance social skills, reduce and resolve conflicts and distress, and advance societal and ecological change.
One research study on art therapy and mental health states, "In recent years, many studies have shown that art therapy plays a significant role in alleviating depression symptoms and anxiety. Gussak (2007) performed an observational survey about populations in prisons in northern Florida and identified that art therapy significantly reduces depressive symptoms. Similarly, a randomized, controlled, and single-blind study about art therapy for depression with the elderly showed that painting as an adjuvant treatment for depression can reduce depressive and anxiety symptoms (Ciasca et al., 2018).
In addition, art therapy is also widely used among students, and several studies (Runde, 2008; Zhenhai and Yunhua, 2011) have shown that art therapy also significantly reduces depressive symptoms in students. For example, Wang et al. (2011) conducted group painting therapy on 30 patients with depression for 3 months, and found that painting therapy could promote their social function recovery, improve their social adaptability and quality of life."
The study concludes, "Based on the above findings, art therapy, as a non-verbal psychotherapy method, not only serves as an auxiliary tool for diagnosing diseases, which helps medical specialists obtain much information that is difficult to gain from conventional tests, judge the severity and progression of diseases, and understand patients' psychological state from painting characteristics, but also is a useful therapeutic method, which helps patients open up and share their feelings, views, and experiences. Additionally, the implementation of art therapy is not limited by age, language, diseases or environment, and is easy to be accepted by patients."
Today, art therapy has become a very popular, evidence-based therapeutic modality, and research reflects its tremendous positive impact on mental health.
Knoxville Recovery Center
At Knoxville Recovery Center, we include art therapy in our extensive range of therapeutic offerings and healing modalities.
Services offered at Knoxville Recovery include:
Detox – Our on-site detox clinic accommodates and supports clients as the body sheds all residual traces of drugs and alcohol. Clients are under medical supervision during the detox process to ensure that they remain safe and comfortable.
Addiction Treatment – During our addiction treatment program, clients will engage in introductory therapies and exercises that work to prepare them for continued, more intensive treatment outside of our facility. The goal of our addiction treatment track is to stabilize clients so that they are treatment-ready.
Mental Health Treatment – Our mental health treatment program introduces behavioral therapies rooted in self-expression and holistic exercise. Art therapy, music therapy, and yoga are just a few forms of therapy we offer at the center. Our goal is to help the client reclaim their voice and expose them to treatment within a professional facility.
Aftercare Planning – Aftercare is designed for individuals who have benefitted from our introductory addiction services and are transitioning into a more intensive addiction treatment program. Once a client is stabilized, they will be encouraged to pursue continued addiction treatment. Our experienced case managers will then work with our clients to place them in a program that addresses their specific wants and needs.
Addiction is difficult to overcome alone. If you feel that you or a loved one is struggling with drug and alcohol abuse, our specialists are on standby and ready to help. Call Knoxville Recovery Center and speak with one of our specialists today.