Fentanyl is a potent synthetic opioid used for pain management and has serious short and long-term side effects. Once taken, Fentanyl can stay in your system based on a few different factors.
In this article, you'll learn how long Fentanyl stays in your system, how it can affect you, and how it can be detected.
What Is Fentanyl?
Fentanyl is used to manage severe pain and is 50 to 100 times more potent than morphine, typically prescribed for patients who have undergone major surgery, suffer from chronic pain, or are receiving palliative care. Fentanyl binds to opioid receptors in the brain and spinal cord, reducing pain perception. Fentanyl is available in various forms, including tablets, patches, injections, lozenges, and nasal sprays.
Source of Fentanyl
Fentanyl was first created by Belgian physician and scientist Paul Janssen in 1959 while searching for a painkiller stronger than morphine. Unlike other opioids like morphine and heroin, Fentanyl does not come from the opium poppy plant but produced through chemical synthesis using various precursors and reagents. Due to its complex manufacturing process, Fentanyl is often produced in secret labs by individuals with specialized knowledge and equipment.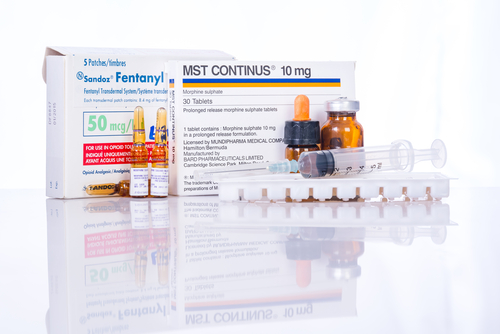 Varieties of Fentanyl
Before discussing how long Fentanyl stays in your system, it's important to note that there are different types of Fentanyl. These include:
Pharmaceutical Fentanyl is legally prescribed by doctors for pain management and is available in transdermal patches, tablets, and injections.
Illicit Fentanyl is made in illegal labs and is usually mixed with other drugs, such as heroin or cocaine, to increase their potency.
Carfentanil is a powerful animal tranquilizer 10,000 times more potent than morphine and is primarily used as an animal tranquilizer. It is illegal in most countries.
Rainbow Fentanyl has been mixed with other substances and given colorful names to appeal to drug users. It is a dangerous and unpredictable form of Fentanyl, as its exact composition and strength are unknown, and it can be lethal even in small doses.
Acetyl Fentanyl is 15 times stronger than morphine. It is illegal in most countries.
Furanyl Fentanyl is a Schedule I five times more potent than morphine. 
Sufentanil is a Schedule II used in anesthesia and pain management. 
How Fentanyl Works
Fentanyl works by attaching to opioid receptors in the brain and spinal cord. When it binds to these receptors, it blocks the transmission of pain signals throughout the body. This decreases the experience of pain, making it an effective painkiller for those suffering from severe pain due to conditions such as cancer or major surgery. Additionally, Fentanyl can stimulate the brain's reward system, producing euphoria.
Drugs Being Laced With Fentanyl
Fentanyl is now commonly found in many street drugs, including heroin, cocaine, methamphetamine, and counterfeit pills. The opioid crisis has been worsened by the prevalence of Fentanyl, and overdose deaths related to Fentanyl have continued to rise in recent years.
The COVID-19 pandemic has also contributed to the increase in Fentanyl-laced drugs. Border closures and disrupted supply chains have led to shortages of illicit drugs, prompting some dealers to cut drugs with cheaper and more dangerous substances like Fentanyl.
It is important for individuals who use drugs or know someone who does to be aware of the risks associated with Fentanyl-laced drugs and to seek help if they suspect they have been exposed to Fentanyl. Overdose prevention measures, such as carrying naloxone and using drugs with others present, can also help reduce the risk of overdose.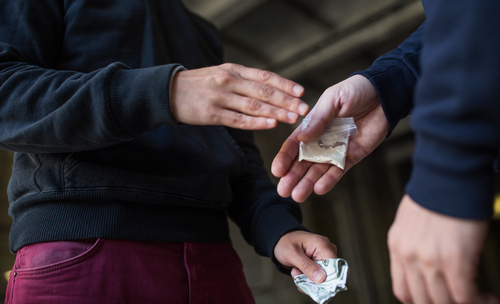 How Long Does Fentanyl Stay in Your System?
Fentanyl can stay in the body for different durations, depending on how it is taken and the individual's metabolism. Below are the average times Fentanyl can remain in different parts of the body:
Blood: Fentanyl can be detected in the blood for up to 24 hours after consumption.
Saliva: Fentanyl can remain detectable in saliva for 2-3 days after use.
Urine: Fentanyl can be detected in urine for 3-4 days after consumption.
Hair: Fentanyl can be detected in hair for up to 90 days after use.
These timeframes are approximate and can vary based on age, weight, and health condition. Frequent or high-dose use of Fentanyl can also increase its duration in the body.
Factors Affecting Fentanyl Elimination
The length of time Fentanyl stays in your system can be influenced by several factors, such as:
Dosage: The amount of Fentanyl taken can affect how long it stays in your system.
Frequency of Use: Regular use of Fentanyl can lead to a buildup of the drug in the body, increasing the time it stays in your system.
Metabolism: A person's metabolism significantly affects how quickly Fentanyl is eliminated from the body.
Liver and Kidney Function: The liver and kidneys filter out drugs from the body. If these organs are damaged or not functioning properly, it can take longer for the body to eliminate Fentanyl.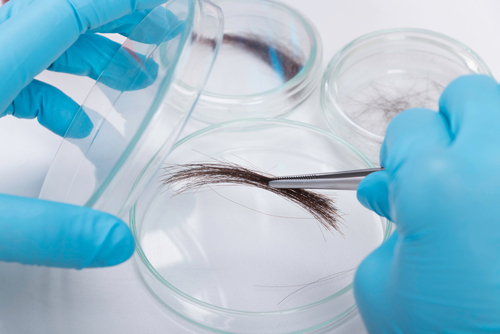 Side Effects of Fentanyl
Fentanyl is a strong synthetic opioid with potentially serious effects on the body and mind.
Physical Side Effects of Fentanyl
Constipation
Fatigue or sedation
Nausea and diarrhea
Confusion or fuzziness
Reduced blood pressure and heart rate
A breathing pattern that is slower or more depressed
Mental Side Effects of Fentanyl
Poor decision-making
Diminished inhibitions
Moodiness or worry
Loss of memory or confusion
Euphoria or a feeling of contentment
Short-Term Effects of Fentanyl Use
Pain relief
Constipation
Drowsiness
Feelings of euphoria
Nausea and vomiting
Slowed breathing
Long-Term Effects of Fentanyl Use
Sexual dysfunction
Addiction and dependence
Cognitive impairment
Respiratory depression
Endocrine system dysfunction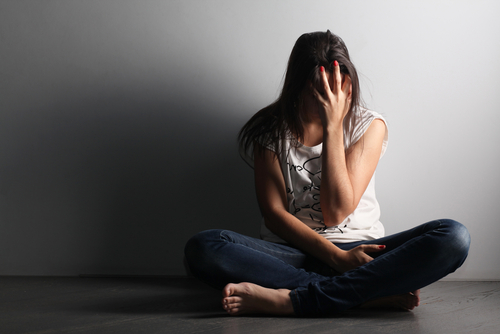 Fentanyl's Half-Life
Fentanyl's half-life can vary based on age, weight, metabolism, and delivery method. The half-life is the time it takes for a substance to reduce to half the amount present in the body after consumption. Fentanyl typically has a half-life between 3 to 12 hours, with an average of about 7 hours.
Repeated doses or prolonged usage of Fentanyl may cause it to accumulate in the body, resulting in effects that last longer than its half-life. Even after the effects have worn off, Fentanyl can still be detected in blood, urine, and hair samples. It's essential to follow recommended dosages and seek medical advice before discontinuing or modifying Fentanyl usage.
The Risk Of Fentanyl Overdose
Fentanyl is a powerful opioid that readily causes overdose and death, especially when combined with other substances like alcohol or benzodiazepines. Respiratory depression and death may result from overdosing. Combining Fentanyl with other drugs can result in harmful interactions that raise the risk of overdose and death. This is especially true when depressants are involved.
Treatment of Fentanyl Addiction
Here are different ways to treat the addiction:
Treatment With Medication Assistance: Medication-Assisted Treatment is an evidence-based approach to treating substance use disorders, particularly opioid addiction, using FDA-approved medications, such as methadone, buprenorphine, or naltrexone, with behavioral therapy and support services.
Behavioral Therapy: Behavioral therapy is a form of therapy used to help individuals change their thoughts, behaviors, and attitudes toward drugs. It can be combined with medication-assisted Treatment to help individuals manage their addiction and maintain long-term recovery.
Support Groups: Support groups, such as Narcotics Anonymous, can provide individuals with a safe and supportive environment where they can share their experiences and receive support from others who are going through similar struggles.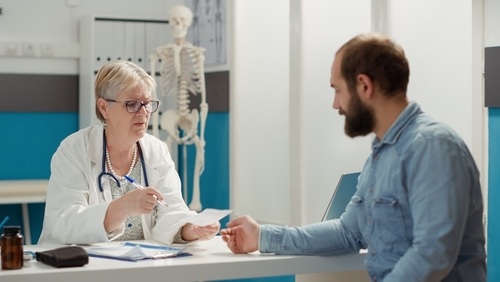 How Can Knoxville Recovery Center Help?
If you or someone you know is struggling with a Fentanyl addiction, contact Knoxville Recovery Center. Our treatment center includes a team of experienced physicians, therapists, and counselors who specialize in addiction treatment. We offer evidence-based treatment options such as medication-assisted Treatment and behavioral therapy to provide individuals with the tools and support they need to achieve long-term recovery and improve their overall quality of life.