Suboxone is a brand-name prescription medication used to help individuals safely quit opioids without severe withdrawal symptoms and manage long-term cravings and mental side effects. Suboxone is made with buprenorphine, which is also sold separately under generic labels, and naloxone, which is also found in Narcan.
Psychiatrists and other mental health specialists usually recommend Suboxone to anyone wanting to detox from opioids, but not everyone knows the specific risks. This brief article explains if you can overdose on Suboxone, the symptoms of Suboxone overdose, if using medications like Suboxone still counts as substance use, and more.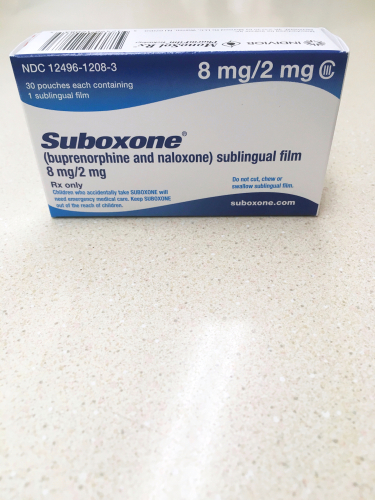 Can You Overdose On Suboxone?
Yes, it's possible to overdose on Suboxone; however, the likelihood of overdosing on Suboxone is significantly lower than that of using other opioids, as reported by the CDC's State Unintentional Drug Overdose Reporting System (SUDORS). Their data shows that buprenorphine was only involved in 1,955 overdose deaths compared to the 74,474 opioid-involved deaths between 2019 and 2021.
The overdose cases that involved Suboxone contained notable differences, including:
Their prescribed dosage of Suboxone was not taken as directed. Some individuals will try to increase their dose of Suboxone to feel high, unaware of buprenorphine's ceiling effect that limits euphoria.
Suboxone was mixed with alcohol and other central nervous system depressants like benzodiazepines and sedatives, which slow breathing and increase the risk of side effects. Other drugs that have negative interactions with Suboxone include antidepressants, barbiturates, cocaine, hormonal contraceptive, meth, synthetic cannabinoids, and PCP.
Suboxone was taken by an individual who's never had opioids before or does not have opioid use disorder.
Suboxone was taken by someone 65 and older with liver, kidney, or heart conditions.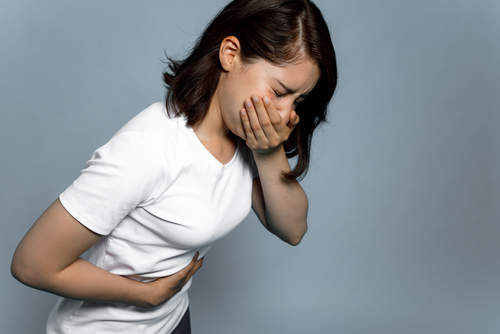 15 Symptoms of Suboxone Overdose
While it's rare, symptoms of Suboxone overdose are similar to signs of other opioid overdose cases. These include:
Vomiting and nausea
Abdominal pain
Slowed or irregular heartbeat
Slowed breathing
Anxiety
Irritability
Mood swings
Seizures
Lack of physical coordination
Drunk or drugged appearance
Drowsiness
Trouble concentrating
Memory issues
Coma
Death
Is Using Suboxone Substance Abuse?
No, using Suboxone to overcome opioid use disorder is not substance abuse. Even though some individuals claim that recovery or sobriety means taking zero substances, including caffeine, it does not accurately reflect the view of addiction treatment and detox centers that prescribe Suboxone. These outdated concepts stigmatize individuals who need Suboxone to avoid relapsing and post-acute withdrawal syndrome. Addiction and substance use disorders are medical conditions, and Suboxone is medication.
Can Suboxone Be Misused?
Even though naloxone is meant to deter individuals from abusing Suboxone, it can still be misused. However, abusing Suboxone does not produce the same effects as other opioids, like oxycodone or hydrocodone. Buprenorphine is a partial opioid agonist and produces only enough euphoria to ease the body and reduce withdrawal symptoms caused by more intense substances such as heroin, morphine, and fentanyl. The naloxone inside Suboxone is also used in Narcan to rapidly reverse opioid overdose.
Read more: Can You Smoke Oxycodone?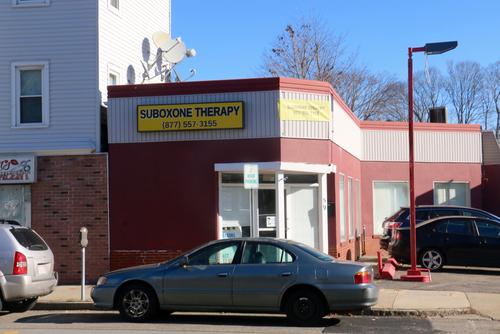 Does Suboxone Have To Be Used With Therapy?
At most comprehensive addiction treatment centers, Suboxone is included in medication-assisted treatment, which also incorporates behavioral therapy and holistic healing modalities. However, everyone's physical and financial situation is different, and only 10 to 20% of people with opioid use disorder receive adequate treatment. This is also attributable to flaws within the healthcare system and the rising staff shortages. While medication-assisted treatment is the ideal approach to overcoming opioid use disorder, it doesn't imply that individuals receiving care solely from Suboxone clinics are not in recovery. Many individuals achieve success with Suboxone alone, so it really depends on individual needs and goals.
How Long Should Suboxone Be Taken?
Suboxone is prescribed for both short- and long-term opioid use disorder treatment. Some individuals might only need to take it for a few months until their cravings and lingering withdrawal symptoms subside. Others need to take Suboxone for six months to a year and even longer if their cravings require constant monitoring and management. Opioids severely impact the body and leave lasting effects, and some individuals take Suboxone indefinitely. It all depends on the individual, and they should never be judged for seeking and receiving essential healthcare services.
Read more: How Long Do Opioids Stay In Your System?
Contact Knoxville Recovery Center
If you or someone you know is interested in Suboxone treatment or is misusing Suboxone, contact Knoxville Recovery Center. Our addiction treatment center is perfect for overcoming opioid use disorder or suboxone abuse. We're also a comprehensive addiction treatment center and incorporate detox, aftercare, and a therapeutic nutritional program into all of our levels of care. Call today, and one of our admissions agents can help you get started and answer any preliminary questions.