Opioids are commonly prescribed for pain relief, but their use carries a risk of addiction and overdose. A frequently asked question about opioids is how long they stay in the body. This depends on the type of opioid, the dose, and the individual's metabolism.
This article explores the different types of opioids, how long it stays in your system, drug testing techniques, and how to spot opioid use.
What Are Opioids?
Opioids are a highly addictive class of drugs used for pain relief. They bind to brain and spinal cord receptors, inducing euphoria and drowsiness. These prescription and illegal drugs can be taken orally, injected, or inhaled, and have a high risk of overdose.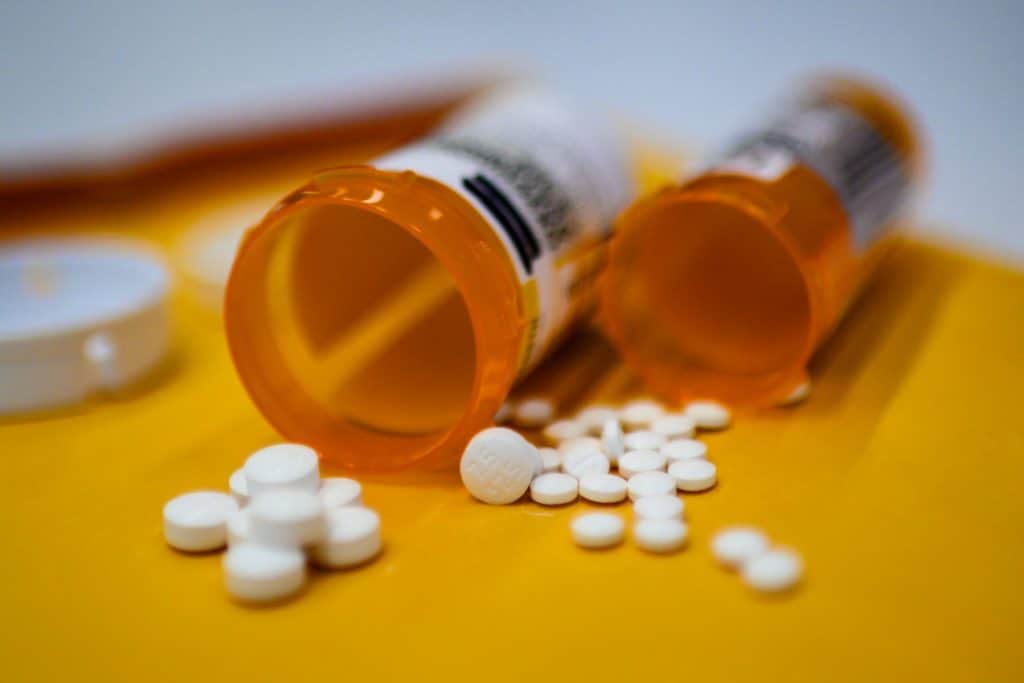 Types of Opioids
Some of the most common types of opioids include:
Oxycodone: Oxycodone is a strong opioid typically prescribed for severe pain, such as cancer or major surgery.
Codeine: Codeine is a weak opioid often used with other drugs, such as acetaminophen, to treat mild to moderate pain.
Fentanyl: Fentanyl is an extremely potent opioid typically used in hospital settings for pain management, particularly for cancer patients.
Hydrocodone: Hydrocodone is a commonly prescribed opioid for treating pain from dental procedures or injuries.
Opioids Vs. Opiates
Opioids are a broader class of drugs that bind to opioid receptors, inducing pain relief, drowsiness, and euphoria. Opiates are a specific type of opioid derived from the opium poppy plant and are used for pain relief. Both opioids and opiates are highly addictive and have a high risk of overdose.
Side Effects Of Opioid Addictions
Opioids are a class of drugs that are often used to treat pain. However, they come with a variety of risks and potential negative consequences. This article will examine some of the most significant risks associated with opioid use.
Overdose: Opioids can slow breathing and heart rate, leading to a potentially fatal overdose. Overdoses are more likely when someone takes too much or combines opioids with other drugs or alcohol.
Addiction: Opioids can be highly addictive, leading to intense cravings, withdrawal symptoms, and loss of control over usage.
Constipation: Opioid use can cause constipation as it slows down the digestive system. While it may not seem dangerous, untreated constipation can lead to other health problems.
Mental Health Issues: Long-term opioid use can lead to depression, anxiety, and other mood disorders. Furthermore, opioid use increases the risk of risky behaviors like driving under the influence or sharing needles.
Respiratory Problems: Opioid use can also cause respiratory issues, which can be hazardous, particularly for those with respiratory problems.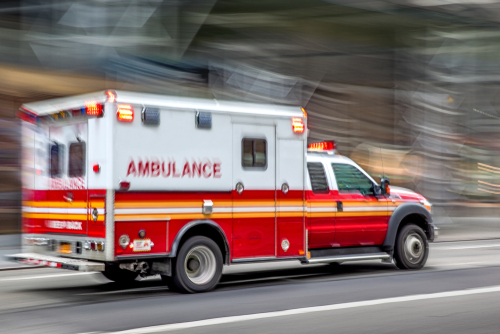 How Long Do Opioids Stay in Your System?
Several factors can impact how long opioids stay in your system, including dosage and frequency of use. The higher the dose and the more often you take opioids, the longer it takes them to clear from your body. Additionally, different opioids have different half-lives, which affects how long it takes to eliminate them. Other factors like age, gender, body weight, metabolism, and liver function can also play a role.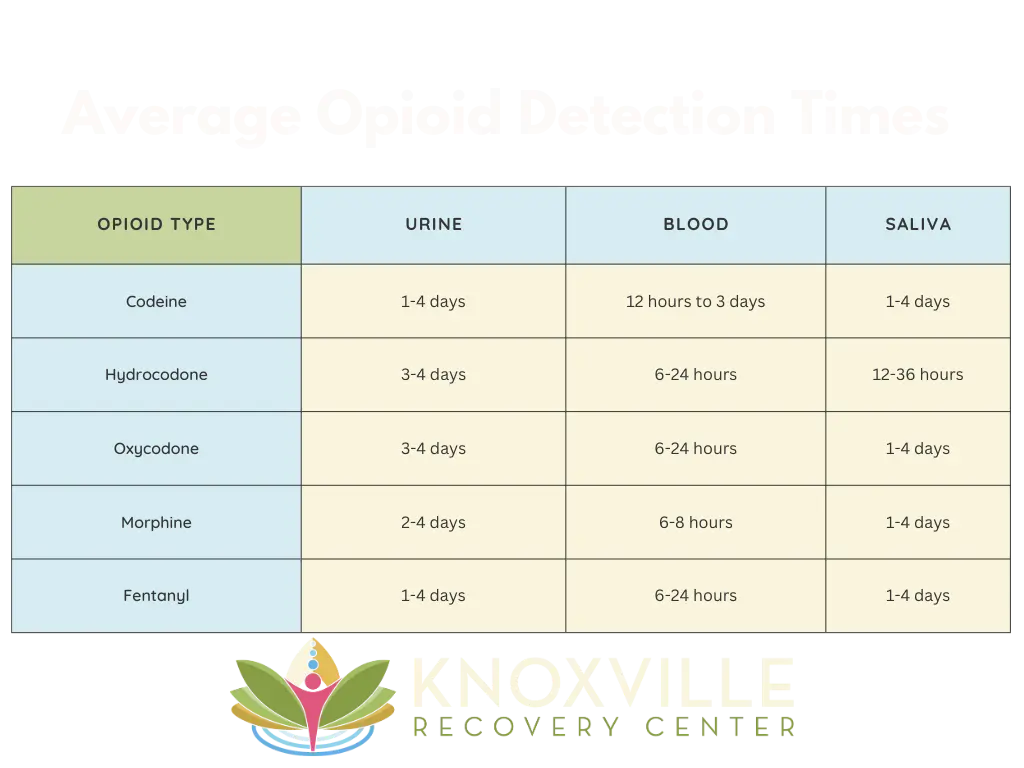 How To Flush Out Opioids
If you have recently taken opioids or are concerned about how long they will stay in your system, you may wonder how to speed up the elimination process. While there is no guaranteed way to flush opioids out of your system quickly, you can do a few things to help your body eliminate them faster.
Drinking water and staying hydrated are important for flushing out drugs and toxins from your body. Water helps dilute the urine, encouraging more frequent urination and speeding up the elimination of opioids.
Exercise can also help your body metabolize drugs faster, increase blood flow, and flush out toxins through sweat and urine. Even light exercise can be helpful.
Eating a healthy diet, including plenty of fruits, vegetables, whole grains, and lean proteins, can help your body function better and eliminate toxins faster.
Avoiding processed foods, sugary drinks, and alcohol is important, as they can slow down your metabolism and interfere with eliminating opioids from your system.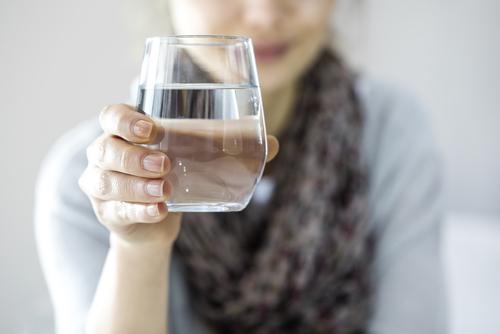 Factors That Affect Elimination of Opioids
Several factors can affect how long opioids stay in the system. The most important ones are given below.
Age: Age can affect how opioids are eliminated from the body.
Weight: A person's weight can also impact how long opioids stay in the system.
Dosage: Higher doses take longer to eliminate from the body than lower doses.
Sex: Men and women may eliminate opioids at different rates due to differences in body composition and hormones.
Metabolism: People with faster metabolisms will eliminate opioids more quickly than those with slower metabolisms.
Liver function: The liver plays a crucial role in metabolizing opioids, so the liver function can impact elimination time.
Half-Life Of Opioids
The half-life of a drug is the time it takes for the body to metabolize and eliminate 50% of the drug. After five half-lives, the medication is almost entirely undetectable in the body. Opioids and opiates have different half-lives, ranging from minutes to an hour. The half-lives of the most widely used opioids are as follows:
Morphine: 1.5–23.9 hours.
Oxycodone: Up to five hours.
Codeine: Three hours.
Fentanyl: 13.5 hours
Heroin: Eight minutes.
For short-acting pharmaceutical formulations of a drug and up to 9 hours for lengthy dosage forms, hydrocodone has a half-life.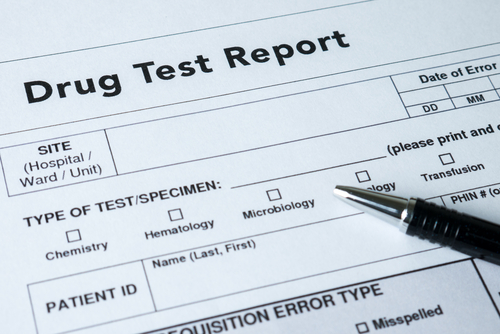 Opioid Drug Testing: Methods and Accuracy
Opioid drug testing is an essential tool for detecting opioid use in individuals. These tests can help medical professionals, employers, and law enforcement agencies identify the use of opioids, monitor compliance with treatment, and ensure public safety. There are several methods for opioid drug testing, including urine, saliva, blood, and hair tests.
Urine Tests are the most common and affordable method for detecting recent opioid use, as opioids can be seen in urine for up to 3-4 days after use.
Saliva Tests can also detect recent opioid use, but they are less common and more expensive than urine tests.
Hair Tests are the least common method for opioid drug testing but can detect opioid use over a more extended period, up to 90 days after use.
Blood Tests are less commonly used for opioid drug testing, but they can detect opioid use within a few hours of use. However, blood tests are more invasive and expensive than urine tests.
Contact Knoxville Recovery Center
Are you looking for a way to overcome substance abuse? Look no further than Knoxville Recovery Center. We are committed to providing a safe, compassionate, and heart-centered environment where you can heal and thrive. Our personalized treatment programs are designed to meet your unique needs. You don't have to struggle with substance abuse alone. Contact us today to learn how Knoxville Recovery Center can help you get your life back on track.