What Is Music Therapy? 
According to the American Music Therapy Association, music therapy can be defined as, "the clinical & evidence-based use of music interventions to accomplish individualized goals within a therapeutic relationship by a credentialed professional who has completed an approved music therapy program." Music therapy interventions can address a variety of healthcare & educational goals:
Promote Wellness
Manage Stress
Alleviate Pain
Express Feelings
Enhance Memory
Improve Communication
Promote Physical Rehabilitation
and more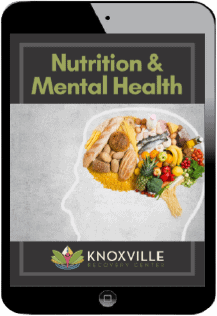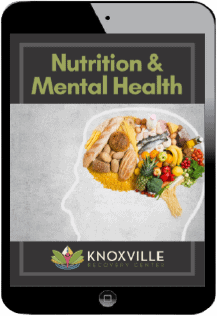 Music therapy utilizes a range of music-focused activities, such as singing, playing an instrument, songwriting, improvisation, lyric analysis, and listening to music. Music therapy is facilitated by a trained music therapist and can be done with individuals or groups.
How Does Music Therapy Improve Mental Health?
In "​​A Neuroscientific Perspective on Music Therapy" published by researcher Stefan Koelsch, he states, "During the last years, a number of studies demonstrated that music listening (and even more so music production) activates a multitude of brain structures involved in cognitive, sensorimotor, and emotional processing. For example, music engages sensory processes, attention, memory-related processes, perception-action mediation ("mirror neuron system" activity), multisensory integration, activity changes in core areas of emotional processing, processing of musical syntax, musical meaning, and social cognition. It is likely that the engagement of these processes by music can have beneficial effects on the psychological and physiological health of individuals."
Research findings indicate that music therapy benefits our mental health in a number of ways, including:
Decreases stress and anxiety
Improves self-esteem
Increases motivation
Provides safe emotional release
Increases verbalization
Creates connections with others 
Music therapy has the ability to improve mental health in individuals of all ages and populations and can be particularly impactful for individuals facing mental health challenges. Music therapy techniques are flexible, adaptable, and can meet people where they are to help address cognitive, emotional, social, and physical needs. As a creative process and outlet, music therapy allows for processing to come forth in different ways than standard talk therapy.
Music Therapy at Knoxville Recovery Center
Music therapy is one of many beneficial therapeutic offerings available at Knoxville Recovery Center. Services offered at Knoxville Recovery include:
Detox – Our on-site detox clinic accommodates and supports clients as the body sheds all residual traces of drugs and alcohol. Clients are under medical supervision during the detox process to ensure that they remain safe and comfortable.
Addiction Treatment – During our addiction treatment program, clients will engage in introductory therapies and exercises that work to prepare them for continued, more intensive treatment outside of our facility. The goal of our addiction treatment track is to stabilize clients so that they are treatment-ready.
Mental Health Treatment – Our mental health treatment program introduces behavioral therapies rooted in self-expression and holistic exercise. Art therapy, music therapy, and yoga are just a few forms of therapy we offer at the center. Our goal is to help the client reclaim their voice and expose them to treatment within a professional facility.
Aftercare Planning – Aftercare is designed for individuals who have benefitted from our introductory addiction services and are transitioning into a more intensive addiction treatment program. Once a client is stabilized, they will be encouraged to pursue continued addiction treatment. Our experienced case managers will then work with our clients to place them in a program that addresses their specific wants and needs.
Addiction is difficult to overcome alone. If you feel that you or a loved one is struggling with drug and alcohol abuse, our specialists are on standby and ready to help. Call Knoxville Recovery Center and speak with one of our addiction treatment specialists today. You no longer have to struggle alone.