We all know about the opioid epidemic that has been going on in America for quite some time. Covid-19 being introduced has only added fuel to the fire, making it an even more challenging time for individuals across the United States.
According to the CDC, there were over 81,000 drug overdose deaths in the US in 2020, the highest number of overdose deaths ever recorded in a 12 month period. Fentanyl and other opioids accounted for the cause of death in the majority of these cases. The Covid-19 pandemic has not only significantly increased the rate at which opioids are being abused due to reasons such as isolation and unemployment, but has reduced access to treatment for people suffering from addiction to these substances.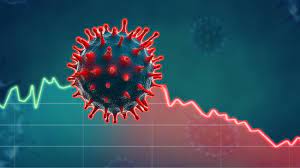 Opioid Addiction Treatment Options During The Pandemic
Since the beginning of the Covid-19 pandemic, businesses across America have been shutting down left and right. However, businesses that are considered essential such as grocery stores, pharmacies, convenience stores, and gas stations have been allowed to continue business with safety guidelines set in place. Drug treatment facilities, hospitals, and doctor's offices also fall into this category due to the fact that they treat life-threatening conditions.
Although some alcohol and drug addiction treatment centers were able to keep their doors open during this time, different aspects of the pandemic made it hard to operate efficiently. Safety guidelines set in place by the government such as limiting the number of staff, maintaining safe physical distances, and limitations to how many clients can be accepted into the program have made it much harder for the treatment centers to operate at an effective capacity.
Many treatment centers experienced outbreaks of Covid-19 at their facilities, disabling them from accepting more clients, in some cases resulting in treatment centers shutting down. Six months into the pandemic, the industry lost $4 billion dollars, and roughly 1,000 treatment centers closed their doors. This is detrimental for individuals who are looking to get help with a drug or alcohol addiction.
Covid-19 Increasing Opioid Addiction
Unemployment, social isolation, and stress caused by the Covid pandemic have all played a part in why so many people have been turning to drugs and alcohol to cope with stress and uncertainty. The pandemic has not only created a large number of new addicts but individuals already suffering from addiction have been experiencing relapse at an abnormally high rate.
The Overdose Detection Mapping Program (ODMAP) reported an 18% increase in opioid overdoses during the first three months of the stay-at-home order. With the pandemic limiting doctor's visits and the amount of painkillers being prescribed, the presence of fentanyl has skyrocketed. Fentanyl is a synthetic opioid 100 times stronger than traditional heroin and is the leading cause of death in opioid overdoses.
Support groups such as Alcoholics Anonymous (AA) and Narcotics Anonymous (NA) were not able to meet for a substantial period of time during Covid, making life hard for those who lean on these meetings to stay sober. Access to medication-assisted treatment programs has been difficult making the potential for relapse almost guaranteed in some cases. Although virtual meetings have been occurring more now than ever, people have been slow to adapt and many will say that online support groups are not as helpful as meeting in person.
The Perfect Storm
It seems that the Covid-19 pandemic being combined with the ongoing opioid epidemic created the perfect storm for addicts across the US. On top of being unemployed, isolated, and stressed out, people are receiving unemployment and stimulus checks which have most certainly contributed to illegal drug use. It seems that in reality, people have been given all the tools necessary to dive headfirst into drug abuse.
The opioid epidemic is well known here in America but with Covid-19 stealing the headlines, I fear people have put the epidemic on the back burner. Now, more than ever, education on where and how to get help for opioid abuse and other drugs is needed. An addiction to opioids is extremely hard to conquer, especially trying to do it alone. If you or someone you love is struggling with addiction, do not hesitate to reach out for help.
At Knoxville Recovery, we have the experience, certified staff, and knowledge necessary to help you not only gain sobriety but also give you the tools and resources to live your best life in recovery. Located in the beautiful foothills of Tennesee, with a home away from home feeling we offer both inpatient and outpatient treatment options, as well as a full medical detox on-site. Our staff takes a holistic approach to help individuals recover from addiction and live the life they deserve. Please reach out today to explore options for treatment.