Yoga, which literally means "union" in Sanskrit, is an ancient practice dating back thousands of years. Yoga began to become popular in the West in the 1890s, as individuals traveled from the East to share the science of yoga. Today, millions of Americans practice yoga on a daily basis, and yoga studios can be found just about anywhere. There are many different types of yoga, with the most popular being Hatha yoga, Ashtanga yoga, Bikram yoga, Iyengar yoga, Restorative yoga, and Yin yoga. Each type of yoga has its own benefits, focus, and form, but the overarching theme remains the connection of mind, body, and spirit and focuses on the breath.
Benefits of yoga include:
Increased flexibility
Stress relief
Increased muscle strength
Improved energy
Improved sleep
Reduced inflammation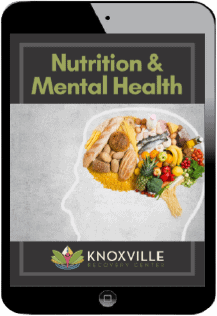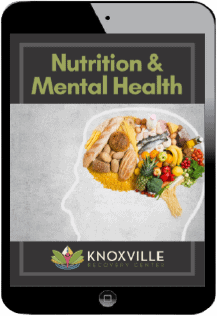 The benefits of yoga go far beyond the physical body, and can also impact us mentally, emotionally, and spiritually.
Benefits of Yoga for Mental Health
At this point, there is an extensive body of research on the positive impact of yoga for mental health. An article published by Harvard on the benefits of yoga for better mental health states, "Studies using MRI scans and other brain imaging technology have shown that people who regularly did yoga had a thicker cerebral cortex (the area of the brain responsible for information processing) and hippocampus (the area of the brain involved in learn­ing and memory) compared with nonpractitioners. These areas of the brain typically shrink as you age, but the older yoga practitioners showed less shrinkage than those who did no yoga. This suggests that yoga may counteract age-related declines in memory and other cognitive skills."
Much research done has focused on yoga's impact on anxiety and depression, as these are mental health challenges that many people experience. One study on the effect of yoga on stress, anxiety, and depression in women concludes, "Yoga can improve the psychological conditions for monitoring and managing stress and negative emotions, increase positive emotions, and help mental balance."
Benefits of yoga for mental health include:
Increased focus, concentration, and memory
Reducing depression and anxiety
Boost in mood
Reducing in PTSD symptoms and similar conditions
Reducing anger
Reducing stress
Yoga At Knoxville Recovery Center
At Knoxville Recovery Center, we include yoga in our extensive range of therapeutic offerings and healing modalities.
Services offered at Knoxville Recovery include:
Detox – Our on-site detox clinic accommodates and supports clients as the body sheds all residual traces of drugs and alcohol. Clients are under medical supervision during the detox process to ensure that they remain safe and comfortable.
Addiction Treatment – During our addiction treatment program, clients will engage in introductory therapies and exercises that work to prepare them for continued, more intensive treatment outside of our facility. The goal of our addiction treatment track is to stabilize clients so that they are treatment-ready.
Mental Health Treatment – Our mental health treatment program introduces behavioral therapies rooted in self-expression and holistic exercise. Art therapy, music therapy, and yoga are just a few forms of therapy we offer at the center. Our goal is to help the client reclaim their voice and expose them to treatment within a professional facility.
Aftercare Planning – Aftercare is designed for individuals who have benefitted from our introductory addiction services and are transitioning into a more intensive addiction treatment program. Once a client is stabilized, they will be encouraged to pursue continued addiction treatment. Our experienced case managers will then work with our clients to place them in a program that addresses their specific wants and needs.
Addiction is difficult to overcome alone. If you feel that you or a loved one is struggling with drug and alcohol abuse, our specialists are on standby and ready to help. Call Knoxville Recovery Center and speak with one of our specialists today.