Dozens of movies and TV shows have explored and showcased the harsh realities of addiction. However, none have done it quite like HBO's popular teen drama, Euphoria. While there are many false depictions of addiction in TV and film, Euphoria does not shy away from the striking reality of addiction and commits itself to showcasing one of the most accurate depictions of addiction ever captured on camera.
What is Euphoria?
Euphoria is an American teen drama TV series that was created for HBO by Sam Levinson. The show is loosely based on an Israeli TV miniseries of the same name that was created by Ron Leshem and Daphna Levin. Euphoria follows a group of high school students grappling with several serious issues and experiences, including identity, friendship, love, sex, trauma, and drug use.
The series is led by Zendaya, who stars as one of the main characters and serves as Euphoria's narrator. Her character, Rue, is a teenage drug addict who is struggling to find her place in the world. Other members of the ensemble cast include Maude Apatow as Lexi Howard, Sydney Sweeney as Cassie Howard, Angus Cloud as Fezco, Eric Dane as Cal Jacobs, Jacob Elordi as Nate Jacobs, Alexa Demie as Maddy Perez, Barbie Ferreira as Kat Hernandez, and Hunter Schafer as Jules Vaughn.
Euphoria premiered in June of 2019. It was quickly renewed for a second season, which premiered in January of 2022. It has since been renewed for a third season.
Since its debut, Euphoria has received overwhelmingly positive reviews. Reviewers have specifically praised the series' cinematography, story, and performances by the cast, especially those by Zendaya and Schafer. The show has also received acclaim for its willingness to approach and explore more mature subject matters.
What is Addiction?
Addiction, also known as substance use disorder, is a complicated condition characterized by an individual's inability to stop or control their consumption of a certain substance or substances despite any and all negative consequences that consumption has on their health or life in general. Many of the individuals living with an addiction have an inability to function regularly in their day-to-day lives because the substance or substances they have become addicted to are their primary focus. Despite the consequences that the use and pursuit of the substance or substances brings, an individual with an addiction will continue to pursue and consume them.
What Euphoria Gets Right About Addiction
Throughout the series, the Euphoria writers and Zendaya's performance on the show get several things right in their portrayal of addiction. These include:
The Human Aspect of Addiction
Sadly, in the United States, the larger societal view on addiction is skewed. Many Americans only view those living with addictions as criminals or those with low moral character. However, addiction is a medical condition that can develop in any person as the result of a number of factors beyond that person's control.
Euphoria's portrayal of addiction has helped to destigmatize the United States' skewed views on addiction. Zendaya's character in the series, Rue, has helped demonstrate the human element of addiction. She is a strong, complex, and empathetic character with a chronic disorder and not some sort of weak-willed criminal.
Ready to Learn More?
Download Our Free Addiction Treatment eBook today!
"*" indicates required fields
The Often Secret Lives of Those with Addictions
Another aspect of addiction that Euphoria gets right is how those living with it will often live secret lives. Throughout the series, Zendaya's Rue goes to great lengths to hide and disguise her addiction. She will cough or flush a toilet when rummaging through a medicine cabinet, find clean urine to pass a drug test, and convince herself and others that her drug use is okay. While these acts are not necessarily good or bad, they are representative of what many of those who live with addiction go through. This helps lend a level of accuracy to the series while also helping accurately represent those who are living or have lived with addiction.
How Trauma Can Influence the Development of an Addiction
There are a variety of factors that can influence the development of an addiction. Oftentimes, abusing substances like alcohol or opioids is done in order for a person to feel good or feel better. In this way, addiction can often begin with a person self-medicating. However, what a person is medicating themselves from can vary.
Typically, one of the most significant factors in the development of an addiction is trauma. Those living with trauma often begin to experiment and use addictive substances to self-medicate. On Euphoria, it is made clear that Rue has experienced several traumatizing situations while growing up. These situations include the death of her father from cancer, being drugged and almost raped, and being cheated and heartbroken. This trauma has led Rue to utilize substances like MDMA and opioids to soothe herself.
Showcasing Co-Occurring Disorders
While addiction can take over a person's life, it is rarely the only problem in a person's life. Most often, a person with an addiction is also dealing with another significant issue. In many cases, the other issue is another disorder, such as a mental health disorder like anxiety, depression, bipolar disorder, and more.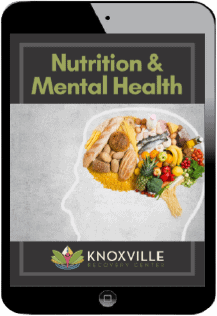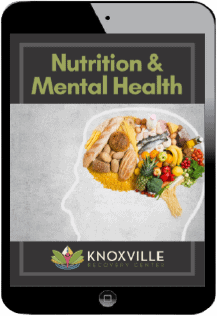 On Euphoria, Zendaya's Rue becomes an addict not only due to her trauma but also due to several mental health issues. Rue first begins taking medications after being diagnosed with OCD, ADD, and anxiety disorder. However, Rue also struggles with depression. These mental health issues compel Rue to begin taking medications and slowly begin taking stronger medications, such as her father's Xanax. Because of this, Zendaya's portrayal of Rue is not just an excellent example of what addiction usually looks like but what co-occurring disorders can look like as well.
Looking for Local Addiction Treatment?
Euphoria has one of the best portrayals of addiction in TV and film. However, it has not been a good guide on how to treat addiction – at least not yet. If you or a loved one are living with one or more addictions, professional help is often the best way to overcome addiction. At Knoxville Recovery Center, our experienced addiction specialists provide several addiction treatments and therapies that can help a person become sober and maintain their sobriety. Contact us for more information today!