In 2021, the term "mental health" was entered into Google searches more than ever before. In fact, the term skyrocketed in these searches, reflecting how important the subject has been this past year, in the second year of a global pandemic.
Even before the pandemic, the statistics on mental health were staggering, and now, even more so. Today, nearly 1 billion people live with a mental disorder. Every year, close to 3 million people die due to substance abuse, and every 40 seconds, a person dies by suicide.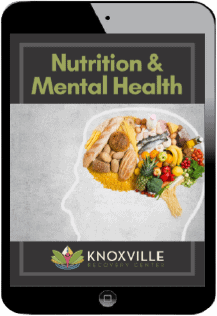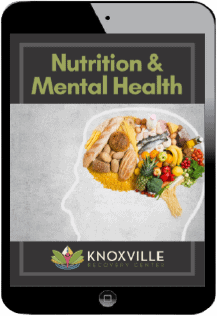 Summarizing its 2021 State of Mental Health In America report, Mental Health America states that as the pandemic relentlessly persists, we are seeing the highest levels of anxiety and depression reported since the pandemic hit the U.S. in March. This is a troubling trend being fueled by loneliness and isolation. We are also seeing alarming numbers of children reporting thoughts of suicide and self-harm. The 2021 State of Mental Health in America report confirms the trend that mental health in the U.S. continues to get worse and many states are ill-prepared to handle this crisis.
The pandemic has shown a large increase in the number of people seeking psychotherapy for anxiety and depression. A nationwide survey conducted in 2021 by the American Psychological Association (APA) shows that psychologists are struggling to meet their needs. Forty-one percent said they were unable to meet the demand for treatment, up from 30% last year. The percentage who said they felt burned out also rose, to 46% from 41% last year.
For all the difficulty the past several years, in particular, have wrought on mental health in today's society, the amplification and awareness of mental health as an important topic is a positive shift. Stigma toward mental health has also decreased in recent years. More than ever, people are seeking to prioritize mental health and are choosing to move forward in the direction of healing.
Knoxville Recovery Center 
At Knoxville Recovery Center, our therapists and certified professionals provide comprehensive, individualized care to our clients. If you or a loved one is struggling with a mental illness, you no longer have to struggle alone. Services offered at Knoxville Recovery include:
Detox – Our on-site detox clinic accommodates and supports clients as the body sheds all residual traces of drugs and alcohol. Clients are under medical supervision during the detox process to ensure that they remain safe and comfortable.
Addiction Treatment – During our addiction treatment program, clients will engage in introductory therapies and exercises that work to prepare them for continued, more intensive treatment outside of our facility. The goal of our addiction treatment track is to stabilize clients so that they are treatment-ready.
Mental Health Treatment – Our mental health treatment program introduces behavioral therapies rooted in self-expression and holistic exercise. Art therapy, music therapy, and yoga are just a few forms of therapy we offer at the center. Our goal is to help the client reclaim their voice and expose them to treatment within a professional facility.
Aftercare Planning – Aftercare is designed for individuals who have benefitted from our introductory addiction services and are transitioning into a more intensive addiction treatment program. Once a client is stabilized, they will be encouraged to pursue continued addiction treatment. Our experienced case managers will then work with our clients to place them in a program that addresses their specific wants and needs.
Addiction is difficult to overcome alone. If you feel that you or a loved one is struggling with drug and alcohol abuse, our specialists are on standby and ready to help. Call Knoxville Recovery Center and speak with one of our specialists today.