On December 7, 2021, the United States Surgeon General issued a new Surgeon General's Advisory emphasizing the urgent need to address the nation's youth mental health crisis. Surgeon General Vivek Murthy stated that even before the pandemic, an alarming number of young people struggled with feelings of helplessness, depression, and thoughts of suicide — and rates have increased over the past decade. The COVID-19 pandemic has further exasperated these experiences, and the effect on their mental health has been devastating.
This call for greater attention and effort directed toward mental health has been seen throughout the world in the past year, as more and more data is released on the mental health impact COVID-19 has had on individuals across the globe, of all ages and backgrounds.
Mental Health In The Pandemic
As the COVID-19 pandemic carries into its third year impacting the globe, and as new variants develop and spread, discussion of the impact and strain on mental health only continues to rise. Research published in May 2021 by the Organisation for Economic Co-operation and Development (OECD), titled "Tackling the mental health impact of the COVID-19 crisis: An integrated, whole-of-society response" states that during 2020, the risk factors for poor mental health – financial insecurity, unemployment, fear – increased, while protective factors – social connection, employment, and educational engagement, access to physical exercise, daily routine, access to health services – decreased.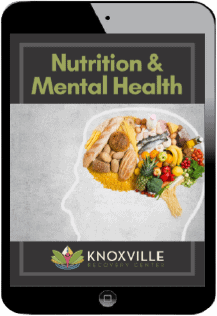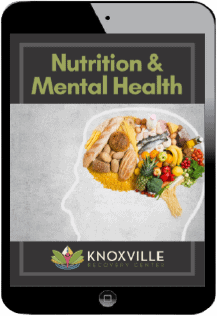 Fear and isolation have been the two leading causes of mental distress, as reflected by data from helpline calls that occurred in 2020. The data also shows that helpline calls peaked six weeks after the initial outbreak of COVID-19, at 35% above pre-pandemic levels. Since then, similar patterns have occurred when a new wave of COVID outbreak hits, caused by new variants. Likewise, in 2021, the term "mental health" was entered into Google searches more than ever before.
As the pandemic continues, organizations, mental health professionals, and world leaders are all taking steps to address this mental health crisis. The Center for Disease Control (CDC) has a webpage dedicated to stress induced by the pandemic, with recommendations and an extensive list of resources to assist individuals and families.
Knoxville Recovery Center
If you or a loved one are struggling with mental health challenges, know that you are not alone, and help is available. At Knoxville Recovery Center, our therapists and certified professionals provide comprehensive, individualized mental health treatment to our clients. Services offered at Knoxville Recovery include:
Detox – Our on-site detox clinic accommodates and supports clients as the body sheds all residual traces of drugs and alcohol. Clients are under medical supervision during the detox process to ensure that they remain safe and comfortable.
Addiction Treatment – During our addiction treatment program, clients will engage in introductory therapies and exercises that work to prepare them for continued, more intensive treatment outside of our facility. The goal of our addiction treatment track is to stabilize clients so that they are treatment-ready.
Mental Health Treatment – Our mental health treatment program introduces behavioral therapies rooted in self-expression and holistic exercise. Art therapy, music therapy, and yoga are just a few forms of therapy we offer at the center. Our goal is to help the client reclaim their voice and expose them to treatment within a professional facility.
Aftercare Planning – Aftercare is designed for individuals who have benefitted from our introductory addiction services and are transitioning into a more intensive addiction treatment program. Once a client is stabilized, they will be encouraged to pursue continued addiction treatment. Our experienced case managers will then work with our clients to place them in a program that addresses their specific wants and needs.
Addiction is difficult to overcome alone. If you feel that you or a loved one is struggling with drug and alcohol abuse, our specialists are on standby and ready to help. Call Knoxville Recovery Center and speak with one of our specialists today.