What Is Red Light Therapy?
Red light therapy—also known as Low-Level Light Therapy (LLLT) and LED Light Therapy—is the use of natural red or near-infrared light treatments for therapeutic benefits.
Although red light therapy can be administered in different ways, such as with an at-home device, red therapy light beds are an exceptionally powerful and relaxing way to receive this treatment. These full-body beds often look similar to UV tanning beds—but rest assured, no skin-damaging UV rays are present. An individual will be instructed to lay in the bed, often while wearing eye protection, with their skin several inches from the red lights for the determined amount of time for maximal cosmetic and physical benefits. The treatments are safe and painless. Most individuals report feeling nothing aside from slight warmth.
How Does Red Light Therapy Help Improve Mental Clarity?
Red light therapy has many benefits, including:
Treating acne
Reducing wrinkles
Healing skin issues
Improving mental clarity
Lowering blood pressure
Reducing inflammation
Reducing joint pain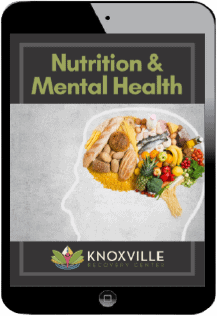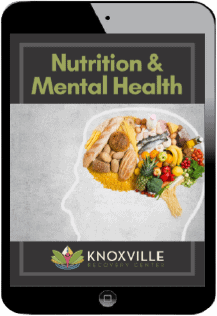 One area of wellbeing where red light therapy really shines is in its impact on mental clarity and mental wellbeing. Red light therapy can help improve mental clarity in a number of ways, including reducing brain inflammation, and reducing symptoms of depression, Seasonal Affective Disorder (SAD), and anxiety.
One research study titled, "Psychological benefits 2 and 4 weeks after a single treatment with near-infrared light to the forehead: a pilot study of 10 patients with major depression and anxiety" saw improvements to their patients' depression and anxiety scores at the two-week follow-up. For some, the improvements persisted at the four-week follow-up as well.
Red light therapy has also been shown to be effective in assisting with stress regulation and reduction and improving sleep quality, both of which can greatly impact mental clarity and mental health.
Red Light Therapy At Knoxville Recovery Center
At Knoxville Recovery Center, we are excited to offer the extensive healing benefits of red light therapy to our clients. With multiple state-of-the-art red light therapy beds available for use, our clients are able to relax and enjoy this unique, evidence-based form of light therapy while treating mental health and healing from addiction.
Services offered at Knoxville Recovery include:
Detox – Our on-site detox clinic accommodates and supports clients as the body sheds all residual traces of drugs and alcohol. Clients are under medical supervision during the detox process to ensure that they remain safe and comfortable.
Addiction Treatment – During our addiction treatment program, clients will engage in introductory therapies and exercises that work to prepare them for continued, more intensive treatment outside of our facility. The goal of our addiction treatment track is to stabilize clients so that they are treatment-ready.
Mental Health Treatment – Our mental health treatment program introduces behavioral therapies rooted in self-expression and holistic exercise. Art therapy, music therapy, and yoga are just a few forms of therapy we offer at the center. Our goal is to help the client reclaim their voice and expose them to treatment within a professional facility.
Aftercare Planning – Aftercare is designed for individuals who have benefitted from our introductory addiction services and are transitioning into a more intensive addiction treatment program. Once a client is stabilized, they will be encouraged to pursue continued addiction treatment. Our experienced case managers will then work with our clients to place them in a program that addresses their specific wants and needs.
Addiction is difficult to overcome alone. If you feel that you or a loved one is struggling with drug and alcohol abuse, our specialists are on standby and ready to help. Call Knoxville Recovery Center and speak with one of our specialists today.