What Is Cognitive Behavioral Therapy?
Cognitive-behavioral therapy (CBT) is a common type of psychotherapy, or talk therapy. Cognitive-behavioral therapy specifically focuses on identifying and challenging negative thought patterns that can be detrimental to a person's mental health and emotional wellbeing. Cognitive-behavioral therapy is an extensively-researched, evidence-based form of psychotherapy that has been proven effective for a range of mental health issues, including anxiety disorders, anger issues, personality disorders, phobias, depression, eating disorders, substance use disorders, relationship problems, and severe mental illness.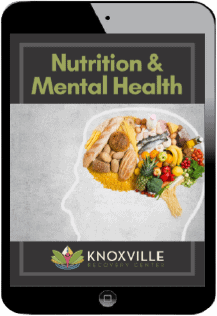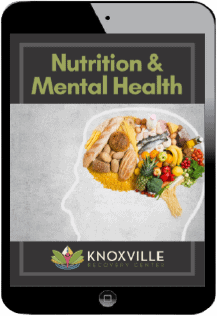 In cognitive-behavioral therapy, the focus is on a person's inner dialogue and thought patterns—essentially, what they are telling themselves that may cause anxiety, fear, or other negative experiences. With the guidance of a CBT therapist, an individual is encouraged to challenge irrational or unhelpful belief systems and recurring thoughts in a number of ways, including goal-setting, developing and practicing new habits, and problem-solving.
Cognitive-Behavioral Therapy And Its Impact On Mental Health
Extensive research has been done on the impact of cognitive-behavioral therapy on mental health. A research study on cognitive behavioral therapy and anxiety disorders states, "Cognitive behavioral therapy (CBT) is considered the gold standard in the psychotherapeutic treatment of anxiety disorders and several meta-analyses and reviews of these meta-analytic findings regarding the efficacy and effectiveness of CBT have been published in recent years."
One of the numerous meta-analysis studies of cognitive behavior states, "Large effect sizes were found for CBT for unipolar depression, generalized anxiety disorder, panic disorder with or without agoraphobia, social phobia, posttraumatic stress disorder, and childhood depressive and anxiety disorders. Effect sizes for CBT of marital distress, anger, childhood somatic disorders, and chronic pain were in the moderate range. CBT was somewhat superior to antidepressants in the treatment of adult depression. CBT was equally effective as behavior therapy in the treatment of adult depression and obsessive-compulsive disorder."
The general consensus on the multitude of studies that have been done is that cognitive-behavioral therapy is an effective therapeutic treatment for a wide range of mental health conditions and disorders.
Knoxville Recovery Center
At Knoxville Recovery Center, we include Cognitive Behavioral Therapy in our extensive range of therapeutic offerings and healing modalities.
Services offered at Knoxville Recovery include:
Detox – Our on-site detox clinic accommodates and supports clients as the body sheds all residual traces of drugs and alcohol. Clients are under medical supervision during the detox process to ensure that they remain safe and comfortable.
Addiction Treatment – During our addiction treatment program, clients will engage in introductory therapies and exercises that work to prepare them for continued, more intensive treatment outside of our facility. The goal of our addiction treatment track is to stabilize clients so that they are treatment-ready.
Mental Health Treatment – Our mental health treatment program introduces behavioral therapies rooted in self-expression and holistic exercise. Art therapy, music therapy, and yoga are just a few forms of therapy we offer at the center. Our goal is to help the client reclaim their voice and expose them to treatment within a professional facility.
Aftercare Planning – Aftercare is designed for individuals who have benefitted from our introductory addiction services and are transitioning into a more intensive addiction treatment program. Once a client is stabilized, they will be encouraged to pursue continued addiction treatment. Our experienced case managers will then work with our clients to place them in a program that addresses their specific wants and needs.
Addiction is difficult to overcome alone. If you feel that you or a loved one is struggling with drug and alcohol abuse, our specialists are on standby and ready to help. Call Knoxville Recovery Center and speak with one of our specialists today.