What Is Group Therapy? 
Group therapy is a broad term for therapy sessions that occur with a group of clients at the same time, in contrast to one-on-one sessions with one client and their therapist. Group therapy may be facilitated by only one therapist or may include two or three. Though group therapy can be used alone, it is often incorporated into a client's treatment plan alongside individual, one-on-one therapy sessions. Group therapy sessions typically meet once or twice per week, for an hour or two per session.
There are several common types of group therapy, including:
Cognitive behavioral groups
Psychoeducational groups
Support groups
Skill development groups
Interpersonal process groups 
The groups can range anywhere from just a few clients to upwards of twenty, but the general size is around eight clients.
Benefits Of Group Therapy For Mental Health
Many research studies have been conducted on the efficacy and benefits of group therapy for mental health.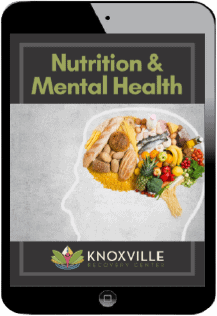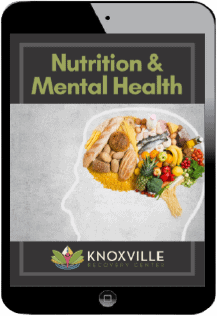 Benefits of group therapy include:
Allows individuals to support and receive support from others 
Allows individuals to feel a sense of connectedness and to feel less alone in their experiences
Allows the opportunity to practice interpersonal skills
Is often more affordable than individual therapy 
A study that evaluated group cognitive behavioral therapy for adults with ADHD concluded, "The CBT group had significantly greater improvement on measures of knowledge about ADHD, self-efficacy, and self-esteem than the control group. Participants' evaluations of the sessions suggested that sharing personal experiences with other adults with ADHD was an important aspect of the intervention."
Another study on the effects of group cognitive-behavioral therapy on psychological distress of awaiting-trial prison inmates concludes, "The results showed that CBT had a significant effect on psychological distress of awaiting-trial prison inmates when compared to their counterparts in the no-intervention group at Time 2. Additionally, the efficacy of CBT on the psychological distress of awaiting-trial prison inmates was significantly sustained at the follow-up measurements."
Group therapy can be useful for a multitude of situations that impact mental health, from chronic illness and terminal illness, to substance abuse and addiction, to mental illnesses, anxiety, depression, and more.
Knoxville Recovery Center
At Knoxville Recovery Center, we include group therapies in our extensive range of therapeutic offerings and healing modalities.
Services offered at Knoxville Recovery include:
Detox – Our on-site detox clinic accommodates and supports clients as the body sheds all residual traces of drugs and alcohol. Clients are under medical supervision during the detox process to ensure that they remain safe and comfortable.
Addiction Treatment – During our addiction treatment program, clients will engage in introductory therapies and exercises that work to prepare them for continued, more intensive treatment outside of our facility. The goal of our addiction treatment track is to stabilize clients so that they are treatment-ready.
Mental Health Treatment – Our mental health treatment program introduces behavioral therapies rooted in self-expression and holistic exercise. Art therapy, music therapy, and yoga are just a few forms of therapy we offer at the center. Our goal is to help the client reclaim their voice and expose them to treatment within a professional facility.
Aftercare Planning – Aftercare is designed for individuals who have benefitted from our introductory addiction services and are transitioning into a more intensive addiction treatment program. Once a client is stabilized, they will be encouraged to pursue continued addiction treatment. Our experienced case managers will then work with our clients to place them in a program that addresses their specific wants and needs.
Addiction is difficult to overcome alone. If you feel that you or a loved one is struggling with drug and alcohol abuse, our specialists are on standby and ready to help. Call Knoxville Recovery Center and speak with one of our specialists today.